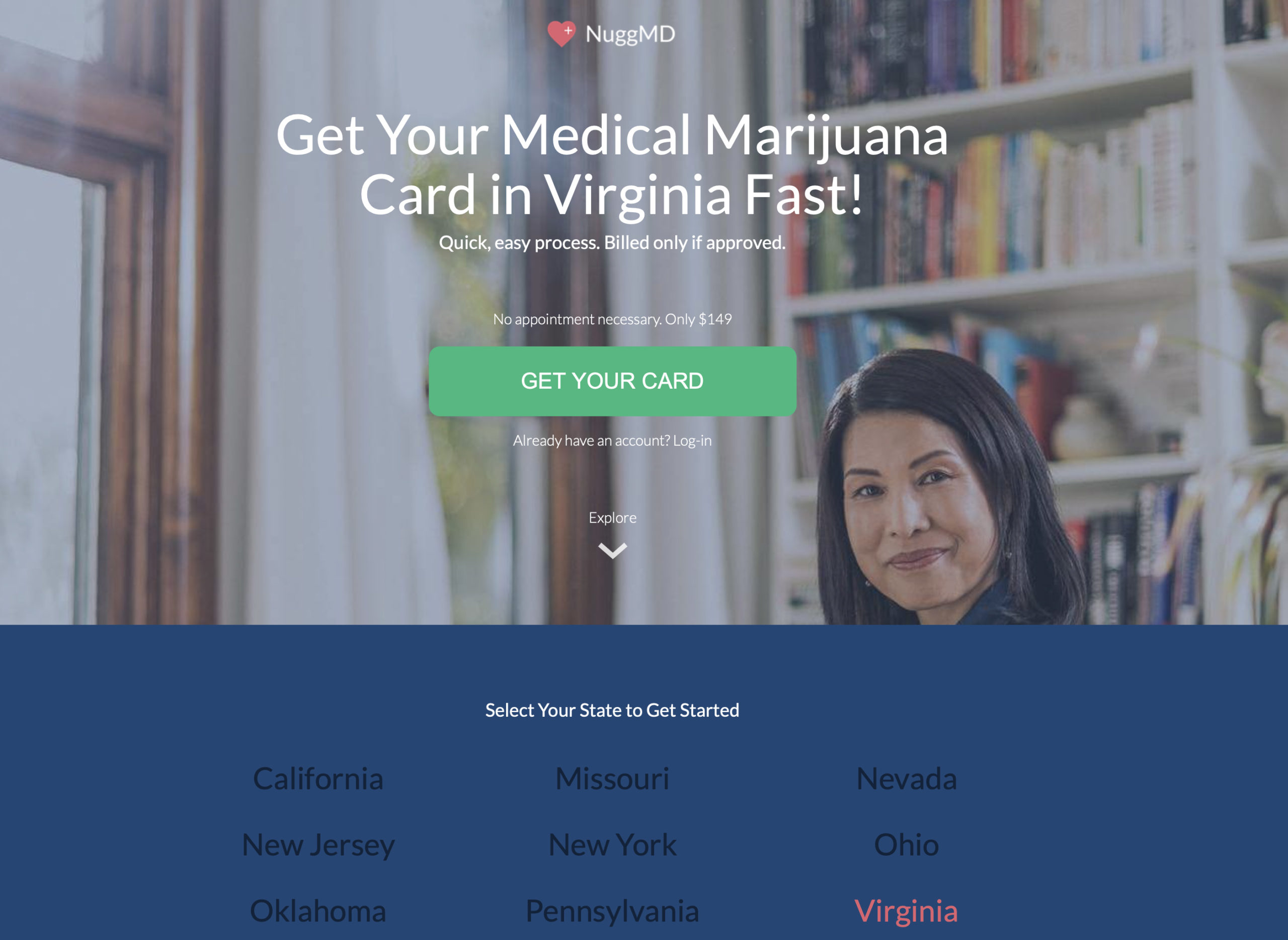 With medical marijuana now legal, dispensaries opening in Richmond and elsewhere around the state, and legalization of recreational use on the horizon, a West Coast firm is looking to provide cannabis prescriptions in the commonwealth.
NuggMD officially launched its Virginia operations Monday. The company, via its telehealth portal, connects patients with doctors who will evaluate them and recommend medical marijuana in a virtual appointment. That recommendation is needed when applying for a medical marijuana card through the state's Board of Pharmacy. The card allows the holder to buy medical marijuana products.
Co-founder and CMO Alex Milligan said the company has helped more than 650,000 patients get in front of doctors virtually for evaluations and renewals of medical marijuana permits.
The California-based company contracts with doctors in a given state to actually do the work of evaluating patients and approving the credentials they need to get medical marijuana in their states. Milligan said the low costs associated with the business model means there aren't many expenses tied to expansion, so expansion hinges on state laws.
"We are able to quickly move into new states. There isn't a lot of overhead for us," Milligan said.
It launched its expansion to Virginia in response to recent legislative changes. In November, Gov. Ralph Northam approved a General Assembly bill that made telemedicine more viable for medical marijuana card evaluations because it removed the requirement that a licensed practitioner be physically with a patient engaged in a telehealth session evaluation with